Woo Hoo! Что-то увлечься! Дети Face Краска подходит.
Версия: 1.1 | Размер: 40 Mb
Kids-Face-Paint-1.1.apk
Цена: Бесплатно
Woo Hoo! Something to get excited about! Kids Face Paint is coming. It's time to practice some designs and do it with your heart to feed your soul of art. Here, you can discover how to doodle with bold colors and create stunning designs that will turn heads. Let your mind run wild with colors and imagine the possibilities. You can transform the little fleshy canvas into anything you can imagine. With bold colors fly on the skin, fancy shapes will appear under your brush. From tigers and fairies to funny clown there will be no images left over. It's just like magic, and you can be part of the magic. So, why wait? Let's see how amazing you can change a face just with the brush!How to Play:Open the game to enter the wonderland of painting. Choose a model from 6 adorable kids to kick a good start, or you can choose a picture from your photo album by clicking the camera icon in the middle of the tray. Now, wow us with your talent of art! A wide array of fabulous patterns is offered here: tiger, butterfly, clown, and many more. Just click the pattern book below and choose one to doddle. What's your inspiration today? Why not have a go at the gorgeous butterfly? Tap the round brush or flat brush to extend the color set:Royal blue, reddish gold, pink, brown...Think about what color you want the butterfly to be. Apply the paint and try to give your design a more effortless and graceful feel. It's ok if any wrong color was picked. You can fine-tune your work by tapping the eraser to mop it. After all that, you can add a hair accessory onto the model's head or even give her a new hairstyle. Tah-Daaah! Look at the floral doodled cheeks. Tap the camera icon when you're done, and from there you can save the work to your camera roll. Buddies, let's light the face and add some color to the day!Features:- Choose from 6 sets of fantastic pattern books.- Light your inspiration to create incredibly works of art- Great many hair accessories are prepared - Make incredibly realistic work with your own photo- Enjoy hours of fun with 6 cute models.About Libii Game:With over 300 million downloads and growing, Libii is committed to creating innovative games for kids. We'll keep working on establishing a good relationship with both parents and their children and bringing a healthy, happy atmosphere for them.Visit us: http://www.libii.com/Like us: http://www.facebook.com/LibiiGameContact us:Got any ideas? Suggestions? Need technical support? Please feel free to contact us 24/7 at WeCare@libii.comNeed You Know:This app is totally free to download and play, some basic items are also free to use, but some additional items need you to purchase and pay to unlock. Therefore, if you do not want to use these items, please turn off the in-app purchase in your settings. Thanks.
Вопросы, которые задают ежедневно
Застрял на одном из уровней. Как пройти "Kids Face Paint"?
Как установить APK файл на смартфон Xiaomi?
Где скачать игры для Samsung Galaxy?
Как установить кеш игры для Android 4.3.1 Jelly Bean?
Почему "Kids Face Paint" не устанавливается? Скачал, но приложение не запускается, вылетает с ошибкой.
Как получить Root права?
Мой смартфон работает на андроиде версии 4.4.2 KitKat, смогу ли я установить "Kids Face Paint" на карту памяти?
Как обновить прошивку Android до последней версии Lollipop? И стоит ли? Не будет ли тормозить на моём стареньком Xiaomi?
Как установить версию "Kids Face Paint" для ПК с Windows?
Что нового в последней версии
Я всё забросил и решил таки допилить обзор на увлекательнейшую игрушку всех времен и народов "Kids Face Paint" для Android. Baby Barbie Hobbies Face Painting Game-Fun Baby Games-Barbie Games
It is great when kids have hobbies. They can develop their creativity during different hobbies and also, they can fill their free time with fun. Just like baby Barbie. Look at her! She likes very much to have entertaining time, so she chose a very interesting hobby, face painting. And, she is great with it. You have to come and see her. Especially, if you love face painting as baby Barbie loves, here you will find very interesting face paintings. Entertain yourself!
Samir Petlaca:
Google+:
Free Play Online:
More Barbie Game Videos:
Baby Barbie Adopts A Pet Game Movie-
Baby Barbie Great Laundry Day Gameplay for Kids-
Chef Barbie In Chocolate Cheesecake Cooking Episode-
Cute Barbie's Perfect Baby-
Barbie Flower Girl Dresses full gameplay-
Barbie's Pizza walkthrough-
Caring Barbie Unicorn gameplay-
Thanks for watching Samir Petlaca's Channel and please subscribe!Baby Barbie Hobbies Face Painting - Baby Barbie Games - Fun Games for Kids on BestGamesOnlineNow Channel
Have fun with baby Barbie and her awesome new face painting hobby. She selected a few gorgeous designs which she wants to try on today. Her coloring skills are not that good and the little girl needs your help. Pick a design at a time and follow the drawing and painting steps provided for you. Sketch the outlines first, then fill them up with lovely colors and lots of girly glitter. Paint an amazing colorful butterfly or a cute kitty cat mask on Barbie's face. Check out that stunning sparkling rainbow design or the fabulous ocean inspired print! Which ones do you fancy, girls? Out of all hobbies, this is the funniest and most entertaining so far for our baby princess. Enjoy!
PLAY the game:
BestGamesOnlineNow:
Google +:
Watch other baby Barbie games videos:
Minion Cooking Banana Cake - Cooking Games - Minion Sweet Recipe
Baby Barbie Ballet Injury - Fun Baby Barbie Games - Free Baby Game
Baby Barbie Laundry Day Full Episode-Baby Games Online-Best Kids Gameplay
Also watch:
Santa Hospital Recovery - Christmas Games Videos - Gameplay For Kids
Elsa Cooking Tiramisu - Frozen Princess Elsa Cooking Class - Kitchen Games
Baby Daisy Learning Shapes - Baby Games Video - Baby Learning Games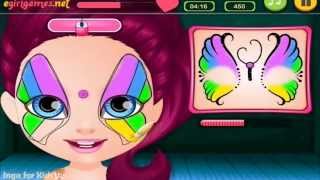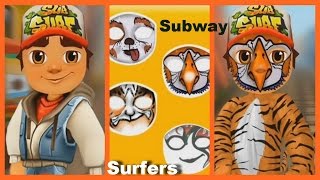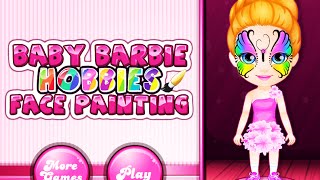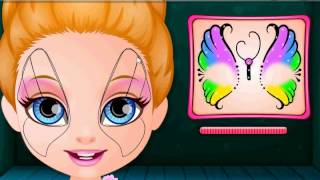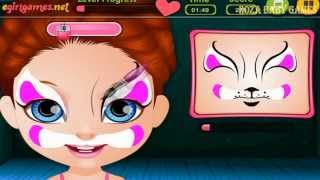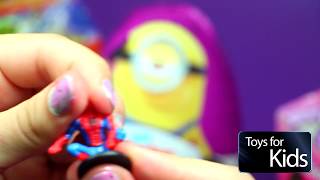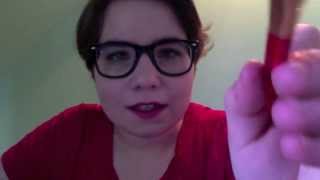 Дополнительная информация
Скачать Kids-Face-Paint-1.1.apk (без смс)
Продавец / Game Developer: Libii
Размер файла: 40 Mb
Текущая версия: 1.1

Оценка

3,5

из

5

на основании

6447

голосов.

Требуемая версия Android: зависит от устройства
Возрастные ограничения
Локализация: русский присутствует
Права Root: не требуются
Защита от вирусов: проверено VirusTotal
Отзывы и комментарии
Ключевые слова для поиска
Бесплатно скачать игры paint apk
игра Kids Face Painf скачать бесплатно
Другие игрушки Libii
Интересный геймплей