Thrill ваши маленькие дети, как они учатся цвета и визуальные / пространственные навыки.
Версия: | Размер:
Kids-Learn-Colors-free.apk
Цена: 81,05 руб.
Important Announcement

We now offer an All-in-One Pack, which includes access to the full versions of all of Intellijoy's existing and future apps and comes with a free 7-day trial. Get it here: https://www.google.com/url?q=https://play.google.com/store/apps/details?id=com.intellijoy.packYour child will learn:
The names of colors by splashing colors onto an easel.
How to recognize colors by being asked to do things like "Choose the purple jellyfish."
Build memory skills by matching a color they've just seen.Kids Learn Colors lets toddlers and preschoolers learn to recognize colors and name them in ways that are really fun.In the first lesson, children listen to the names of colors while a fun brush puts a big splash of the color on an easel, accompanied by an entertaining sound effect that makes the splash against the easel sound real. Then children learn how to recognize colors with a series of colorful jellyfish that float down with likable expressions on their faces. The pleasant lady announcer asks kids to choose the blue, yellow, purple, or black jellyfish. Each time children choose the correct one, she congratulates them with encouraging words like "Perfect!" and "You're Good!"Next, children discover how to build their color memories. An identical, pretty design shows up on the screen in rows. When kids tap on one of the designs, a color is revealed. Then the color disappears behind the design. Kids keep tapping until they remember where some of the colors are. Then when they tap on a design that matches one of the colors they remember the location of, they go back and tap it.

Hey, how did you take the top spots in the Education section?
Our games are laser focused. For example, the numbers game doesn't teach letters, and the letters game doesn't teach math. We keep the games simple but magically inviting and nourishing.
We strive to give children just the right balance between education and fun. So our games don't feature fun at the expense of education – or education at the expense of fun. We also know games that are too complicated don't involve and delight kids.



Вопросы, которые задают ежедневно
Застрял на одном из уровней. Как пройти "Kids Learn Colors"?
Как установить APK файл на планшетный компьютер Fly?
Где скачать игры для Samsung Galaxy?
Как установить кеш игры для Android 6.0 Marshmallow?
Почему "Kids Learn Colors" не устанавливается? Скачал, но приложение не запускается, вылетает с ошибкой.
Как получить Root права?
Мой планшетный компьютер работает на андроиде версии 4.3 Jelly Bean, смогу ли я установить "Kids Learn Colors" на карту памяти?
Как обновить прошивку Android до последней версии Lollipop? И стоит ли? Не будет ли тормозить на моём стареньком Fly?
Как установить версию "Kids Learn Colors" для ПК с Windows?
Что нового в последней версии
Всем привет, дорогие читатели, пишу рецензию на игру "Kids Learn Colors" для Android. New Colored Play Doh Surprise Eggs to learn colors for kids, babies and children! With Play dough and Lego Batman, Ninja Turtles TMNT, Disney Pixar Cars McQueen, PEPPA PIG! And Marvel's Avengers HULK Toys! And many others! Enjoy!
Previous videos:
Lollipop Play-Doh Surprise Eggs Disney Monsters Toys Ninja Turtles Hello Kitty Minions Shopkins MLP :

HULK SMASH MINION TOY !! Surprise Eggs Toys SpongeBob Squarepants My Little Pony Marvel TMNT Lego HD :

Lightning McQueen Battle Racing with Tow Mater McMissile Fillmore Shiftwell & Disney Cars2 Pixar :
"Busy Beavers" & "Baby Beavers" 3D Teach Toddlers ABCs &123s in this 70 Min Video. The Focus is on Learning The Alphabet & Counting Numbers 1 - 10 & Some Classic Nursery Rhymes for Fun.
Play the Alphabet On the Piano (3D) 00:17
Counting to 10 (3D) 02:20
Sing the Alphabet 4:08
Princess 123s "I Can Count to 10" 06:02
What Are the Days of the Week? Song 09:50
Itsy Bitsy Spider 11:25
Red Hearts Around the World 13:36
Wheels on the Bus (3D) 16:10
I Love to Sing the ABCs (3D) 17:54
The Alphabet Song (Beavers Version) 20:50
Numbers 123 Song 24:10
Princess ABCs Show #1 26:28
The Alphabet Phonics Song 30:20
Campfire ABCs 31:20
Busy Beavers TV Show Theme Song 34:45
Chant the Alphabet 37:17
Surfin' the ABCs 39:43
Alphabet Words Lesson 43:11
Numbers Chant (3D) 46:55
Wheels on the Bus #2 (3D) 49:04
Princess ABCs "Alphabet Mermaid" 51:00
Colors Chant 54:09
The Alphabet Song (Traditional) 56:16
Days of the Week Chant 57:11
Finger Family Numbers 59:31
Ice Cream ABCs 1:01:19
Months of the Year Chant 1:04:06
ABC Smooth Groove 1:06:25
Thanks for Watching, Sharing & Commenting
Subscribe for Fresh Uploads 3 Times a Week

Love this Video? Check Out the Busy Beavers TV Show

Busy Beavers have been an Internet Leader in Kids Education & Language Learning Since 2006.
We Teach Children Around the World their ABCs, 123s, Colors, Shapes and Nursery Rhymes.
Over 1 Billion Viewers proves that Kids LOVE Busy Beavers.

**** More Smash Hits ****
"Colors Collection"
"Surpise Eggs Collection"
"ABCs & 123s DVD"
"Shapes Collection"
"Nursery School DVD"

**** Follow Us ****
We Upload a New BBTV Show
Every Saturday Morning!

Join our Facebook Page:

Friend Betty Beaver:

**** SHOP ****
Buy DVDs:

**** Download ****
Download the iPad - iPhone APP:

Free MP3s of Our HITS! Work Sheets & Flash Cards

Parents of Babies and Toddlers use Busy Beavers Videos to Teach Basic English Vocabulary and Concepts.
Kindergarten, English & ESL Teachers and Children with Autism, Asperger's or Learning Disabilities
such as Delayed Speech have all found Busy Beavers Videos a Great Teaching Resource to Improve Young Learners' Development.
Busy Beavers not only create Fantastic, Fun Children's Edutainment Videos that teach Counting, Colors, The Alphabet, Shapes and More,
But Busy Beavers also has developed an entire English Language Learning System for Children whom English is not their first Language.
Full Videos are Available on a Series of DVDs that we will ship to you anywhere in the world.
Check Out our Online Shop to order yours.
You can also access all of our great Learning Material by becoming a Paying Subscriber to our Website: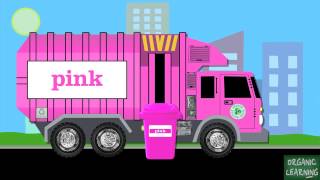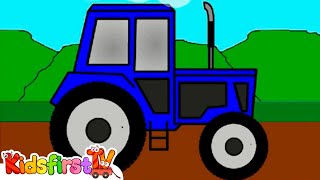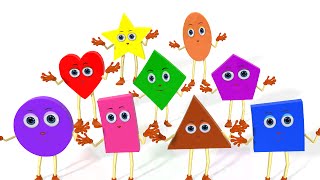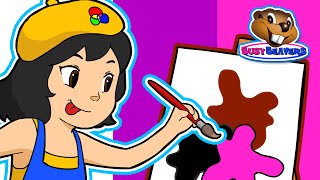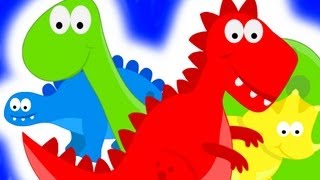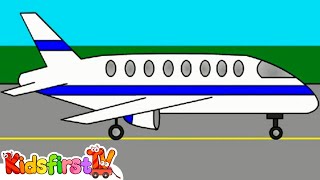 Дополнительная информация
Скачать Kids-Learn-Colors-free.apk (без смс)
Продавец / Game Developer: Intellijoy
Размер файла:
Текущая версия:

Оценка

4,0

из

5

на основании

2989

голосов.

Требуемая версия Android: зависит от устройства
Возрастные ограничения
Локализация: русский присутствует
Права Root: не требуются
Защита от вирусов: проверено VirusTotal
Отзывы и комментарии
Ключевые слова для поиска
Learn colors for kids skachat
скачать игру тока Kids 2
learn colors igri skachat
colors chant google play
colors for kids
Другие игрушки Intellijoy
Интересный геймплей