Игра "Solitaire TriPeaks"
Пасьянс TriPeaks - поворот на классическом, Паук, Косынка и Pyramid Solitaire!
Версия: 2.0.1.19329 | Размер: 48 Mb
Solitaire-TriPeaks-2.0.1.19329.apk
Цена: Бесплатно
Get whisked away on Solitaire TriPeaks, the No. 1 online cards game on Android. In the ultimate free solitaire game, enjoy a tropical solitaire arena of over 600 new levels and islands – with more on the way! Navigate islands and speed through hundreds of solitaire card game levels as you enjoy single player card games with your trusty guide Tiki and his loveable dog Poi. So what are you waiting for? Grab a coconut and bask on white sandy beaches while you experience challenging solitaire gameplay, WINNING BIG and having a BLAST in hot Solitaire TriPeaks paradise. SOLITAIRE ON THE BEACH♠ Relax and fill up your Streak Meter to unlock solitaire BONUSES!♠ Trigger BOOSTERS like the Shark Hook, Magic Eye, and Peek-A-Boo.♠ Uncover the Golden Tiki Mask, Flower Blossom, and other hidden cards during your solitaire gameplay.♠ Journey through island destinations, unlocking new solitaire adventure and free bonuses.♠ Land on the Leaderboard to compete with friends in the solitaire arena and win HUGE rewards and bonuses!♠ Sip on classic solitaire with a special Tiki twist that includes elements of Klondike, Spider, FreeCell, and Pyramid solitaire games. FREE ONLINE SOLITAIRE WITH DAILY REWARDS♣ Register now for FREE, and you'll get 12,500 Coins on the house. Plus, you'll collect a Daily Return Bonus and get FREE Coins every day!♣ Play Solitaire TriPeaks with your friends to earn bonus Coins and play weekly Leaderboard Challenges!♣ Casual, free, cards game for everyone to enjoy! Never played solitaire or cards games before? Complete a quick tutorial and get extra bonus Coins.♣ Check out our other free solitaire games on Facebook and GSN.com: FreeCell Solitaire, Pyramid Solitaire, Spider Solitaire, and Klondike Solitaire.For questions or technical issues email us at: mobileapps@gsn.comCheck Out More Free Online Games from GSN Games:Bingo Bash! Play the world's #1 bingo game now!Play here: http://goo.gl/y3g9H5 GSN Casino The world's best Casino app with Slots, Bingo, Video Poker and Blackjack!Play here: http://goo.gl/aH0Lu1
Вопросы, которые задают ежедневно
Застрял на одном из уровней. Как пройти "Solitaire TriPeaks"?
Как установить APK файл на планшетный компьютер Nexus?
Где скачать игры для Samsung Galaxy?
Как установить кеш игры для Android 4.4.3 KitKat?
Почему "Solitaire TriPeaks" не устанавливается? Скачал, но приложение не запускается, вылетает с ошибкой.
Как получить Root права?
Мой планшетный компьютер работает на андроиде версии 4.4.2 KitKat, смогу ли я установить "Solitaire TriPeaks" на карту памяти?
Как обновить прошивку Android до последней версии Lollipop? И стоит ли? Не будет ли тормозить на моём стареньком Nexus?
Как установить версию "Solitaire TriPeaks" для ПК с Windows?
Что нового в последней версии
Знакомый кинул ссылочку на прикольное видео увлекательного геймплея. Был поражен. Решил скачать и установить "Solitaire TriPeaks" для Android. Sarah Hanlon reviews Solitaire TriPeaks, an incredibly addicting card game for Android.
Google Play:
If you're in the market for an incredibly addicting new game, Solitaire TriPeaks might be just what you're looking for. Created by GSN, this awesome solitaire game is a must-have for anyone who enjoys card games.
Concept and Functionality
Solitaire TriPeaks uses a fantastic blend of great graphics and features in order to create a very rich gaming experience. The concept of the game is to match cards that are higher or lower than your draw card. The goal is to clear all cards from the screen without running out of cards from your draw pile.
If you're used to solitaire games such as klondike solitaire, spyder solitaire, or classic solitaire, and this is your first time playing something like Solitaire TriPeaks, no worries. You'll be pleased to know that there's a great interactive tutorial which shows you pretty much everything you need to know to get started. Once you've completed the introductory levels, you're ready to go.
Personally my favorite thing about Solitaire TriPeaks is the environment and graphics. Unlike many other solitaire games, this great combination creates a truly enjoyable gameplay experience. The great island music and pristine beach backdrops make the game even more fun to play.
Reviewed by Sarah Hanlon
Solitaire TriPeaks Android Game
The only issue I encountered in Solitaire TriPeaks is the fact that it costs coins in order to play the game.
On the plus side new players start with 12,500 coins and if you play every day you can earn Daily Return Bonuses and you can also earn coins for streaks and using hidden cards.
The price of each game increases as you reach higher levels and the rewards from completing a level increase, as well, but it's almost not enough to cover coins lost from failing a level. Once you run out of coins, you're stuck with having to wait to collect more. That, or you can purchase more with real money.
Features
Solitaire TriPeaks not only features great graphics and music, but there are a few extras for players to enjoy. Those who are looking for an extra edge have a chance to purchase boosts prior to starting a level. Boosts include adding extra time so you have a better chance of earning the speed bonus, as well as clearing the board and progressing to the next level.
Another awesome feature included in Solitaire TriPeaks is Facebook syncing. This is a recent addition to the game and completely optional, but if you connect your Facebook account, you'll be able to sync your progress across a variety of platforms. This is ideal for users who want to keep playing on their computer, Android device, iOS device, and more.
Value
When it comes to value, Solitaire TriPeaks offers a ton of content for the fantastic price of free. However, as I mentioned before, the cost of each game versus how much you earn if you win does seem a bit unbalanced and will likely lead to frustrated players who run out of coins rather quickly.Great twist to a Solitaire type game for IOS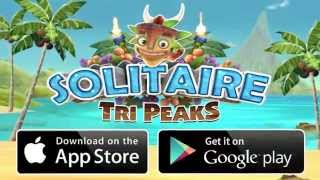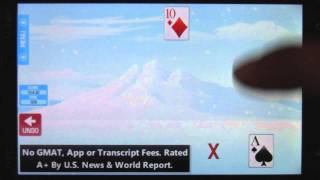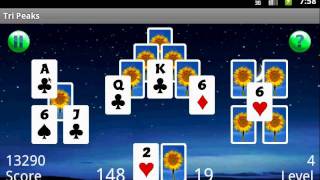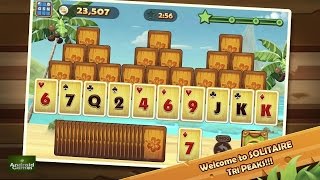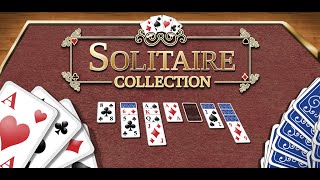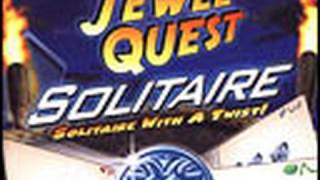 Дополнительная информация
Скачать Solitaire-TriPeaks-2.0.1.19329.apk (без смс)
Продавец / Game Developer: GSN.com
Размер файла: 48 Mb
Текущая версия: 2.0.1.19329

Оценка

4,3

из

5

на основании

8521

голосов.

Требуемая версия Android: зависит от устройства
Возрастные ограничения
Локализация: русский присутствует
Права Root: не требуются
Защита от вирусов: проверено VirusTotal
Отзывы и комментарии
Ключевые слова для поиска
tripeaks на андроид
tripeaks solitaire скачать бесплатно на андроид
солитер игра gsn
tripeaks solitaire скачать бесплатно
скачати безплатно сідер солітер
Другие игрушки GSN.com
Solitaire TriPeaks - единственная игра разработчика GSN.com, как только появятся новые, они обязательно появятся в нашем каталоге.
Интересный геймплей