Игра "Sweet Baby Girl - Daycare 2"
Ванна, одеваются и играть лучшие игры детей с 4 супер сладкие новорожденных девочек!
Версия: 1.2.2 | Размер: 31 Mb
Sweet-Baby-Girl-Daycare-2-1.2.2.apk
Цена: Бесплатно
Take care of four little beauties Alice, Emma, Laila and Yukiko! Bathe, feed and play with girls, create and decorate amazing baby crib, and dress up little girls with amazing clothes from the newest baby clothes collection!Every cute little girl in this game invites kids and toddlers to play baby care, crib decoration and dress up. 12 mini games with kids favorite baby girls will help kids learn to share and take care of others. Perfect game for kids and toddlers who have little sisters or brothers!
FEATURES
ALICEBaby CareSweet baby girl Alice just loves bathing! Wash her blond baby hair with kids shampoo, dry with a fluffy towel and calm her skin with baby oil! Comb Alice's hair and dress her for baby lunch. Mix fruits and make baby food for Alice. Warm up some milk and sing her your favorite lullaby before she goes to sleep! Crib DecorationCreate the most amazing baby bed for Alice! Add the cutest curtains, toys and blankets. Little Alice will sleep like a real princess! Dress UpSweet baby girl Alice also loves fashion makeovers! Play baby stylist and choose from the most adorable baby clothes in 12 categories!EMMABaby CareLovely little Emma loves popping soap bubbles! Play Mommy's little helper and give her a baby bath. When she's fresh and clean, it's dinner time! Make Emma a healthy baby meal and give her a milk bottle before sleep. Kiss her on a cheek and wish Emma sweet dreams! Crib DecorationEmma wants to sleep in a super girly bed. Make her dream come true – use your fantasy and create the most girlish baby bed! Dress UpMatch new clothes to Emma's red hair! Baby leggings, kids pajamas, t-shirts, socks, hair bands, winter snowsuits, shoes, mittens, hats, baby pacifiers and toddler toys - you will find everything you need to dress Emma in style!LAILABaby CareChange her diaper and give Laila a fantastic bubble bath! When baby bath time is over, make Laila a delicious fruit puree from apples and bananas. If little Laila is still hungry, feed her with warm milk from the bottle. Clean up Laila after she has her baby food and let her take a nice nap in a baby crib! Crib DecorationLaila just got a brand new baby crib. Decorate it with her favorite toys, choose the cutest blanket, hang lovely crib curtains and add a comfy mattress! Dress UpLaila is a super fashionable baby. Dress up Laila with your favorite clothes from the newest baby fashion collection that match her thick curly hair!YUKIKOBaby CareOh no, little Yukiko is crying! Take care of her and make Yukiko happy again! Clean up and bathe this sweet baby girl, pop soap bubbles together and cuddle her in a soft towel. Feed her with yummy baby food and wait until she falls asleep in her little cute crib!Crib DecorationYukiko wants you to decorate her baby crib. Free your imagination and create the most beautiful baby crib! Dress UpChoose from dozens of new baby clothes, shoes and accessories, dress up sweet toddler Yukiko and create her a perfect new style!WHAT'S INSIDE- Take care of 4 different baby girls: Alice, Emma, Laila and Yukiko!- Dress up girls with clothes from the newest baby fashion collection!- Learn to bathe, dress up, feed and put the baby into your decorated bed!- Restart the game and spend daycare time with your favorite sweet baby girl everyday!- Let your kids and toddlers learn about personal hygiene and taking care of others!- Easy gameplay even for the smallest kids and toddlers!Discover more fun with TutoTOONS!Play our games: http://tutotoons.com/appsFollow us on Twitter: https://twitter.com/TutoTOONSGamesLike us on Facebook: https://www.facebook.com/tutotoonsgamesGet our newsletter: http://ow.ly/HlYbn
Вопросы, которые задают ежедневно
Застрял на одном из уровней. Как пройти "Sweet Baby Girl - Daycare 2"?
Как установить APK файл на планшетный компьютер Lenovo?
Где скачать игры для Samsung Galaxy?
Как установить кеш игры для Android 5.0 Lollipop?
Почему "Sweet Baby Girl - Daycare 2" не устанавливается? Скачал, но приложение не запускается, вылетает с ошибкой.
Как получить Root права?
Мой планшетный компьютер работает на андроиде версии 4.2 Jelly Bean, смогу ли я установить "Sweet Baby Girl - Daycare 2" на карту памяти?
Как обновить прошивку Android до последней версии Lollipop? И стоит ли? Не будет ли тормозить на моём стареньком Lenovo?
Как установить версию "Sweet Baby Girl - Daycare 2" для ПК с Windows?
Что нового в последней версии
Знакомый кинул ссылочку на прикольное видео увлекательного геймплея. Был поражен. Решил скачать и установить "Sweet Baby Girl - Daycare 2" для Android. Download and play Sweet Baby Girl Daycare 3!
App Store:
Google Play:
Amazon:
- - -
Discover more fun with TutoTOONS!
Follow us:
Like us:
Play our games:
Get our newsletter:
- - -
Game Description
More than 1,000,000 kids love Sweet Baby Girl games! In this fun toddler daycare game you'll have to take care of sweet baby girl Emma and spend a day with her doing all the fun things babies like: eating, dressing up, bouncing on a toy horse, cleaning, bathing, going to sleep and more!
Cuteness overload guaranteed!
10 exciting baby activities:
BOUNCE AROUND WITH A TOY HORSE!
Have tons of bouncy fun hopping on a pink inflatable toy horse across the nursery room! Tap the screen to jump over letter blocks, toys and baby chairs. Collect milk bottles, balloons and hearts!
FOOD TIME!
Learn how to make healthy baby food! Slice apples, peel and cut a banana, put fruits to the bowl and mash well to make a puree. Feed little Emma and clean her when she's done!
CHANGE DIAPER!
Oh no! Little Emma looks sad and grumpy. But don't worry – change her diaper and she will smile again!
IRON LAUNDRY!
Iron Emma's clothes to keep them neat and tidy. Tap the sprayer to spray some water and remove wrinkles from all baby clothes!
PLAY BABY DRESS UP!
Choose from the cutest baby clothes, shoes and accessories to dress little Emma! Baby leggings, pajamas, t-shirts, socks, hair ties and hair bands, newborn bibs, winter snowsuits, shoes, mittens, hats, baby pacifiers and toys – everything you need to dress a baby in style!
CLEAN UP AFTER PLAYING!
Playing is fun but it's also important to keep your home and toys tidy! Vacuum the floor, collect leaves and scrub the rug to make those footprints go away. Little Emma will be happy in a clean house!
BUBBLY BATH TIME!
Give Emma a warm and soothing baby bath, wash her hair with natural Baby Shampoo and dry her with fluffy towel. Gently apply Baby Oil to keep Emma's skin soft after shower and comb her hair. Now she's ready for bedtime!
BEDTIME BOTTLE FOR GOOD SLEEP!
Prepare a bottle of warm baby formula milk, shake well and give it to sweet baby girl Emma before sleep. Don't forget to sing her lullaby and wish sweet dreams!
STICKERS!
Collect all baby stickers and stick them to your own sticker board!
GET EXTRA COINS!
Tap the blue elephant to spin the wheel of fortune and get up to 500 extra coins every day!игра черепашки ниндзя -
игра лего сити -
Море игрушек и развлечений! Подпишись обязательно!
Lego,
Lego game,
Лего,
игра Лего,
смотреть Лего,
мультик Лего,
фильм Лего,
обзор Лего,
прохождение Лего,
Лего город,
Лего конструктор,
Лего сити, игра лего, игрушка лего, лего для детей, Lego, lego game, cartoon lego, смотреть лего, обзор игры, игра онлайн, лего онлайн, гонки на внедорожнике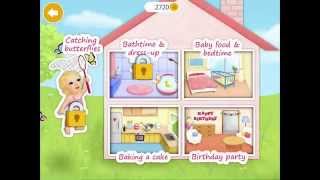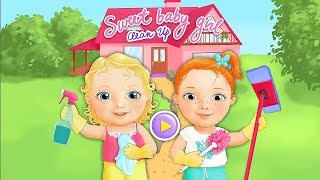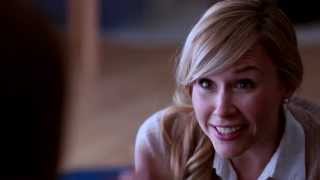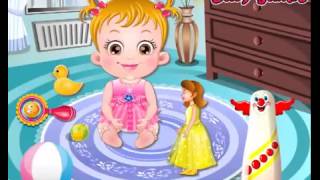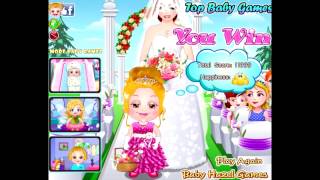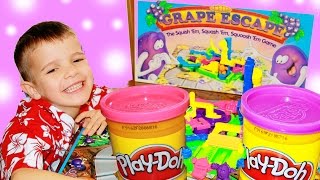 Дополнительная информация
Скачать Sweet-Baby-Girl-Daycare-2-1.2.2.apk (без смс)
Продавец / Game Developer: TutoTOONS Kids Games
Размер файла: 31 Mb
Текущая версия: 1.2.2

Оценка

3,6

из

5

на основании

3215

голосов.

Требуемая версия Android: зависит от устройства
Возрастные ограничения
Локализация: русский присутствует
Права Root: не требуются
Защита от вирусов: проверено VirusTotal
Отзывы и комментарии
Ключевые слова для поиска
взломатт игру swite bebi
market://details?id=com.turboc.cleaner&referrer=utm_source%3DZoomy%26utm_campaign%3Dgroup16%26utm_content%3DU91B0lkBAABDBQAACQAAABkAAAAAAAAAe52YAJqZGT4AAAAAAcyYvgI*%26af_siteid%3D1347_11581
скачать взломанную sweet Babv Girl
взлом sweet baby
скачать бесплатно взломанную игру sweet baby girl
Другие игрушки TutoTOONS Kids Games
Интересный геймплей