Игра "Sweet Baby Girl Summer Fun"
Это отпуск! Играть-платье, готовить закуски, и украсить дачу!
Версия: 1.0.0 | Размер: 30 Mb
Sweet-Baby-Girl-Summer-Fun-1.0.0.apk
Цена: Бесплатно
Play the best summer vacation games for kids! Spend your summer at the beach with Sweet Baby Girl and her friends in a paradise seaside resort. Have fun exploring 10 amazing activities. Play the games you love!> Dress up in fashionable clothes, visit a fancy hair salon, and create stunning manicures and hairstyles for girls who want an amazing summer style!> Take care of a cute pony! > Decorate a fabulous summer vacation house!> Make the most popular summer snacks, hot dogs and ice cream!> Become a stylist and change your clients' appearance from top to bottom!Have fun playing 10 super cool mini games. Plus, watch kids' movies, collect stickers, and win extra coins!FEATURESVilla DecorationSweet Baby Girl and her friends are staying in a fancy villa during their summer vacation. They'd love your help decorating the swimming pool and garden. There are colorful flowers and you can create a chill-out area with chairs and a sun umbrella. Don't forget to add stairs for the pool so the girls can get in the water!Horse CareSweet Baby Girl and her friends always take their pet pony with them on vacation! Take good care of this cute little horse. First clean up the mess, dirt and spiderwebs in the pony's stable. Then wash her and brush her mane into a beautiful hairstyle!Shopping CenterBecome a fashion designer and create new clothing styles for the girls! Mix and match different clothes and colors. Invent your own special summer style and capture the moment by taking a picture for your vacation album!ManicureIt's manicure time! The girls are excited to get their nails done. First use your manicurist tools to cut, shape, and file your clients' nails. Then decorate them with cute pictures, flowers, and stripes!Hair SalonNow it's your turn to play hairdresser! Sweet Baby Girl and her friends want a new summer look. Wash, dry, comb, cut, and curl their hair to give them fun hairstyles. You can even dye their hair and complete the look with cool accessories!Ice CreamIt's a really hot day at the fancy summer resort and the girls want ice cream! Make the most delicious chocolate, vanilla, and strawberry ice cream and help the girls cool off.Hot DogsSweet Baby Girl and her friends have been swimming all day, and now they're hungry! Fire up the grill and cook them some hot dogs! Serve them in a bun with ketchup and mustard, and give them to your customers. Delicious!Movie TheaterHave fun at the open-air cinema! Go to the movie theater with the girls, and enjoy fantastic summer movies for kids!Spin to WinFeeling lucky? Spin the magical wheel on the beach every day and win up to 500 coins for new summer clothes and activities!PostcardsEach time you complete a level, you'll get a special prize - a summer postcard! Collect them all and make a collage!Sweet Baby Girl and her friends are excited to have fun with you and have the best summer vacation ever!WHAT'S INSIDE- Play 10 super cool mini games for kids!- Try on 75 fashionable summer vacation clothes and 47 accessories!- Collect 7 surprise postcards!- Enjoy the girls' favorite activities!- Great graphics and sound effects!- Easy to play even for younger children!Educational valueSweet Baby Girl Summer Fun game develops aesthetic awareness and teaches about self-care and care of others. Your child will understand the importance of personal hygiene, learn to cook and take care of others, design their own appearance and home interior. The game has interactive storytelling elements and activities follow the order of importance like in real life. At the same time, the game lets kids intuitively explore a beach environment, develops cognitive skills and fosters their imagination with creative tasks. The game is designated for girls ages 4 to 10. During product development, kids playtested the game helping us craft the best sensory experience for young minds.
Вопросы, которые задают ежедневно
Застрял на одном из уровней. Как пройти "Sweet Baby Girl Summer Fun"?
Как установить APK файл на фаблет LG?
Где скачать игры для Samsung Galaxy?
Как установить кеш игры для Android 4.3 Jelly Bean?
Почему "Sweet Baby Girl Summer Fun" не устанавливается? Скачал, но приложение не запускается, вылетает с ошибкой.
Как получить Root права?
Мой фаблет работает на андроиде версии 4.4.3 KitKat, смогу ли я установить "Sweet Baby Girl Summer Fun" на карту памяти?
Как обновить прошивку Android до последней версии Lollipop? И стоит ли? Не будет ли тормозить на моём стареньком LG?
Как установить версию "Sweet Baby Girl Summer Fun" для ПК с Windows?
Что нового в последней версии
Всем привет, дорогие читатели, пишу рецензию на игру "Sweet Baby Girl Summer Fun" для Android. Download and play Sweet Baby Girl Beauty Salon!
App Store:
Google Play:
Amazon:
- - -
Discover more fun with TutoTOONS!
Follow us:
Like us:
Play our games:
Get our newsletter:
- - -
Game Description
Sweet Baby Girl and her friends want to change their looks! Play in the best baby beauty salon and take care of all 4 girls – Alice, Yukiko, Emma and Laila. Cut, style and color hair, create the perfect makeup, do nails, and more!
Once beauty and spa time is over, dress up every girl with new fashion clothes and accessories!
**Features**
Hair Cutting
Laila has super frizzy hair! That's why she went to your beauty salon and asked you to change her looks. Wash, cut, comb and give beautiful Laila a haircut makeover! Then use your fabulous sense of style playing dress up and create the perfect outfit for little Laila!
Makeup Time
Today Emma is having her birthday party! Make this day special for her by doing a cute girly makeup! Clean her skin, color her lips with red lipstick and shiny lip gloss, and highlight Emma's eyes with pink eye shadow and black mascara. Surprise Emma with hand-made jewelry and super fun party dress up!
Manicure
Give Alice an amazing manicure! Cut, color and decorate her nails with little diamonds. Make Alice a beautiful bracelet and draw a henna flower tattoo on her hand. Don't forget to decorate her hand with cute ribbons, butterflies, jewelry and shiny gems!
Hair Dying
Look how long, straight and black Yukiko's hair is! She wants to change and color her hair. Prepare your scissors, comb, hair dryer and hair dyes, and play hairdresser with Yukiko! When hair makeover is finished, dress up Yukiko with hair ribbons and fashionable glasses!
Video
While your little clients are waiting for procedures, turn on the TV and watch videos. Enjoy and get some extra coins!
Photo Album
Every time you reach a new level, you will get a new photo to your Beauty Salon Photo Album!
Wheel of Fortune
Visit Wheel of Fortune daily and win extra coins to unlock new spa procedures and beauty items!Sweet Summer Braids
~Re-create cool hairstyles perfect for summer in this awesome online game~
Play here:
Thanks for watching!
~*FashionistaGamingFun*~
►Subscribe:
►Google+:
►Twitter:
►Facebook:
►Site:
*Music courtesy of Youtube Audio Library (Royalty Free Music)
-~-~~-~~~-~~-~-
Check Out: "Frozen Games- Elsa Makeup School- Fun Online Makeup Fashion Games for Girls Kids"
➨
-~-~~-~~~-~~-~-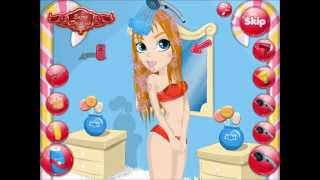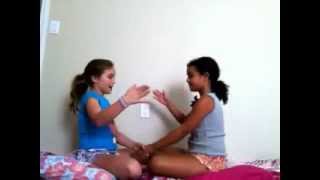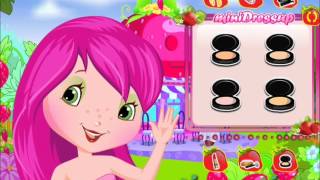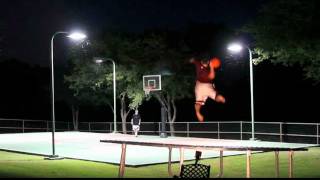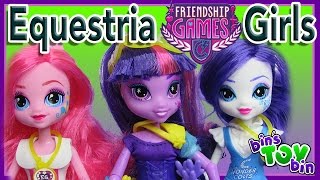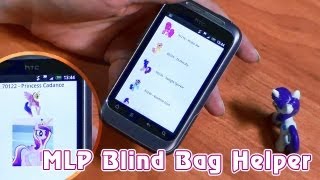 Дополнительная информация
Скачать Sweet-Baby-Girl-Summer-Fun-1.0.0.apk (без смс)
Продавец / Game Developer: TutoTOONS Kids Games
Размер файла: 30 Mb
Текущая версия: 1.0.0

Оценка

3,6

из

5

на основании

3917

голосов.

Требуемая версия Android: зависит от устройства
Возрастные ограничения
Локализация: русский присутствует
Права Root: не требуются
Защита от вирусов: проверено VirusTotal
Отзывы и комментарии
Ключевые слова для поиска
androeed.ru sweet baby girl cleanup 4
скачать бесплатно sweet baby girl summer fun
играть в игру summer vacation fun фе the beach
скачать полную версию игры sweet baby girl summer fun androeed.ru
скачать Sweet beabiy Gerl бесплатно
Другие игрушки TutoTOONS Kids Games
Интересный геймплей